FMS File Analyzer - Catalogue File Usage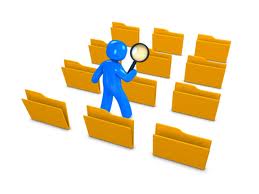 Analyze File Size,File Type,File Date,etc.
FMS File Analyzer is a application you can use to view and organize your files and directories. You can use File Manager to perform a lot of disk, directory, and file management task. And also is a disk cataloger software which takes cataloging to the next level. Many features of this program were inspired by users' requests and feedback. FMS File Analyzer is an easy-to-use program that helps you categorize your disks (CD's, DVD's, ZIP disks, etc.) into a single, searchable database .

FMS File Analyzer - Screenshot
FMS File Analyzer - Features
Easy to use! Just like the windows explore.
File type analyzer.Visually show file size,file extensions,file type,and organize them divided by range.
Disk space analyzer.Visually show folders size,disk usage.
Export data to XML, HTML, Excel,CSV or textfile.
Key Features
File Size,Folders Size
File Extensions
File Type Analyzer
File Analysis
Disk Usage,Disk Space,Disk Storage
Products List