FMS File Catalog 3.5.7

Introduction
---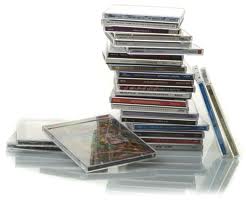 Easy-to-use File-CD-DVD Catalog tool.
Do you have lot's of CDs, DVDs or any other files?Do you want to find out the file you needed quickly and not to check your CDs one by one?
File Catalog
is a hip software tool that helps you to
catalog your files and any kinds of disks
.This program will scan your disk and then catalog and save the file information. You can collect the infomation of your CDs and export it as an XML file.When you want a file, check the information of the XML file,you can find the CDs and the files directly and quickly.

Key Features
---
Easy to use! Just like the windows explore.
Catalog your entire collection(eg. cds,dvds,mp3,games,movies,books,softwares...).
Search and sort your collection in any way you want.
Export your data to XML, HTML, Excel or textfile.
Customize your views and tree views.
Rename your collection using the tree views.
Powerful Search and filter

Screenshot
---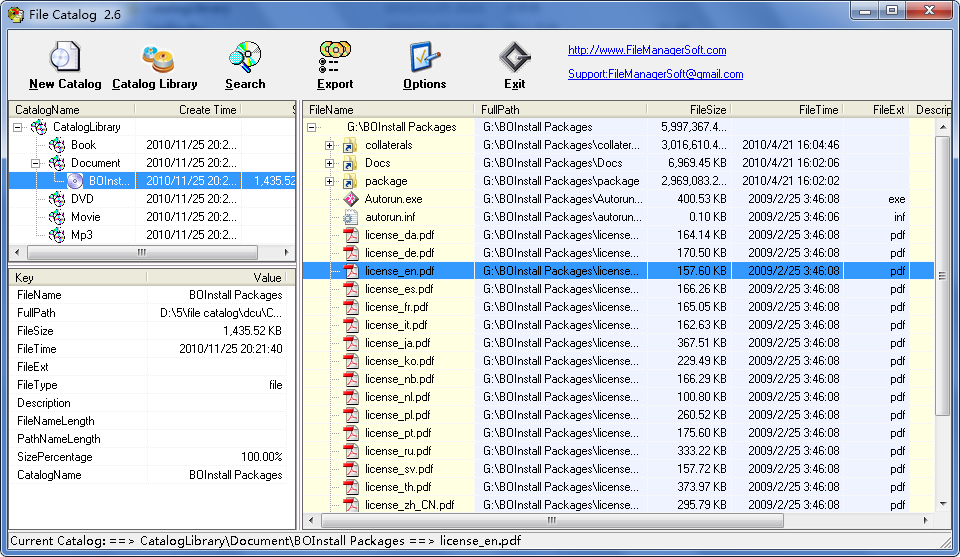 Key Features
Easy to use!
Catalog your entire collection
Powerful search and filter
Easy export data
File Manager,File Catalog
CD Organizer,CD Catalog
Products List