FMS File Analyzer - Disk Files Analyzer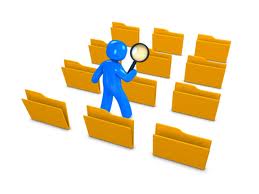 Analyze File Size,File Type,File Date,etc.
FMS File Analyzer quickly and easily finds the largest files that are wasting space on your drive.Once installed, you can locate the largest files by selecting a drive on the left-hand side, and then choosing the Largest Files tab on the bottom, which sorts by file size regardless of the directory they are located so you can quickly identify files for deletion.The Largest Folders tab shows you a view that resembles the previously mentioned Windirstat , with the option to drill down into folders.

FMS File Analyzer - Screenshot
FMS File Analyzer - Features
Easy to use! Just like the windows explore.
File type analyzer.Visually show file size,file extensions,file type,and organize them divided by range.
Disk space analyzer.Visually show folders size,disk usage.
Export data to XML, HTML, Excel,CSV or textfile.
Key Features
File Size,Folders Size
File Extensions
File Type Analyzer
File Analysis
Disk Usage,Disk Space,Disk Storage
Products List