FMS File Analyzer - File Size Analyzer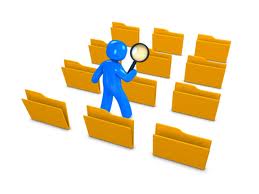 Analyze File Size,File Type,File Date,etc.
FMS File Analyzer helps you organize your files and manage disk space by locating the largest files on your disk. You can quickly find where are your largest files, such as videos, photos and archives, and move them elsewhere, possibly to a backup drive. You may also decide to simply delete unneeded files. FMS File Analyzer is fast and easy to use, summarizing your disk usage in a friendly format with visual graphs. FMS File Analyzer is integrated with Windows so that you can view, open or delete files in the same way as in Windows Explorer.

FMS File Analyzer - Features
Easy to use! Just like the windows explore.
File type analyzer.Visually show file size,file extensions,file type,and organize them divided by range.
Disk space analyzer.Visually show folders size,disk usage.
Export data to XML, HTML, Excel,CSV or textfile.
Key Features
File Size,Folders Size
File Extensions
File Type Analyzer
File Analysis
Disk Usage,Disk Space,Disk Storage
Products List