FMS File Analyzer - File Size Manager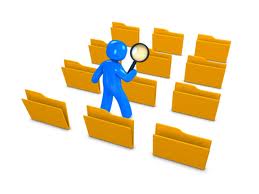 Analyze File Size,File Type,File Date,etc.
Using FMS File Analyzer you can keep track of your hard disks space to ensure its most efficient use. With its 2D/3D pie and bar charts as well as detailed descriptions in words, FMS File Analyzer provides you with the complete information about folders and drives you indicate. The information includes folder/drive space (total available, compressed, used by different types of files, etc.) in units of volume (KB, MB, GB) or percents, number of files, cluster sizes of the drives, etc.

FMS File Analyzer - Features
Easy to use! Just like the windows explore.
File type analyzer.Visually show file size,file extensions,file type,and organize them divided by range.
Disk space analyzer.Visually show folders size,disk usage.
Export data to XML, HTML, Excel,CSV or textfile.
Key Features
File Size,Folders Size
File Extensions
File Type Analyzer
File Analysis
Disk Usage,Disk Space,Disk Storage
Products List