FMS File Catalog - CD DVD Catalog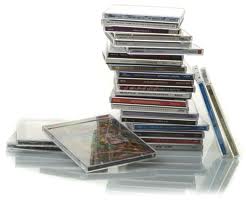 Organize, index and maintain disks content.
Indexes discs, files and folders for finding files and data without having to reach for the original CD or DVD.
FMS File Catalog
is a hip software tool that helps you to
catalog your files and any kinds of disks
.All file and folder names on disks will be stored in one list, which you can search anytime for a any file or folder that you need. It is fully automatic, easy and very smooth to use.

FMS File Catalog - Features
Index and remember all your CDs, DVDs.
Store and centralize all your files in one place.
Keep track all of your data.
Search even before inserting disks into media.
Works on Microsoft Windows 7, Vista, XP, 2000, ME, 98, 95.
Compliant with Microsoft standards.
Start Menu and Control Panel uninstall feature supported.

Key Features
Easy to use!
Catalog your entire collection
Powerful search and filter
Easy export data
File Manager,File Catalog
CD Organizer,CD Catalog
Products List