FMS File Catalog - DVD Files Manager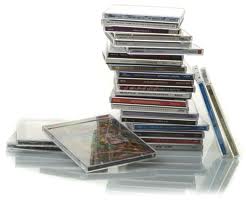 Organize, index and maintain DVDs content.
Indexes discs, files and folders for finding files and data without having to reach for the original CD or DVD.
FMS File Catalog
is a feature-packed, yet easy to use, software for the disk space usage analysis, management and reporting. All types of media are supported: CDs and DVDs, hard disks, floppy disks, mounted network disks, USB drives, and RAM disks. You can also add separate folders to the catalog.You can view the list of files on any disk and their properties in the same way you can do it in Windows Explorer. Plus, you can add your comment to any disk, folder or file. If your boxes with disks are numbered, or if you are going to number them, you can specify these numbers in the catalog. Both automatic and manual numbering of disks are supported. You can add multiple CDs and DVDs simultaneously and with the utmost ease: all you have to do is to change disks and click Insert CD/DVD, the program itself will do all the other operations, such as detecting the inserted disk, scanning it, and ejecting the disk.

FMS File Catalog - Features
Index and remember all your CDs, DVDs.
Store and centralize all your files in one place.
Keep track all of your data.
Search even before inserting disks into media.
Works on Microsoft Windows 7, Vista, XP, 2000, ME, 98, 95.
Compliant with Microsoft standards.
Disk File Manager.

Key Features
Disk File Manager.
Catalog your entire collection
Powerful search and filter
Easy export data
File Manager,File Catalog
CD Organizer,CD Catalog
Products List