FMS File Date Changer - Change File Timestamp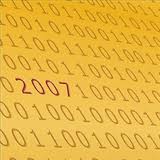 Change File Create Timestamp,File Access Timestamp,File Modified Timestamp
Whenever you do your work on any file in you PC, your operating system keeps record of all your activities like when you created, modified or accessed a file. The date of creation, date of view and date of document modification are persistently added to the properties of the file. One can easily see it if he wants. This is called 'Timestamp' of Windows File.
If ever you want to change the timestamp of a file, here is the way to change the Created, Last Modified and Last Accessed Timestamps for any file in Windows -
FMS File Date Changer

FMS File Date Changer - Features
Modify file date directily by set date and time.
Modify file date by plus or minus year,month,day,hour,minute,second separately.
Modify file date by copy from other properties.
Modify file date by copy properties from other files with the same name.
Key Features
Change File Create Date
Change File Access Date
Change File Modified Date
Change File Timestamp
Products List